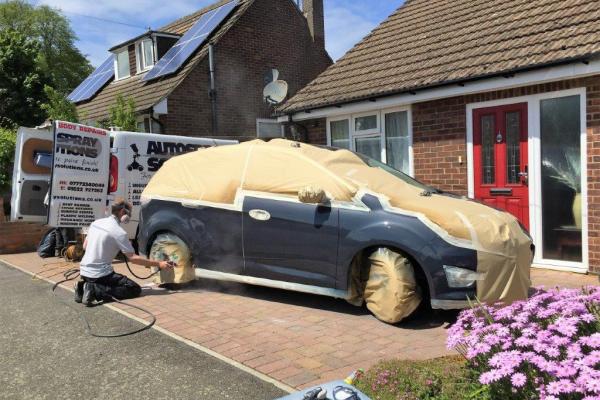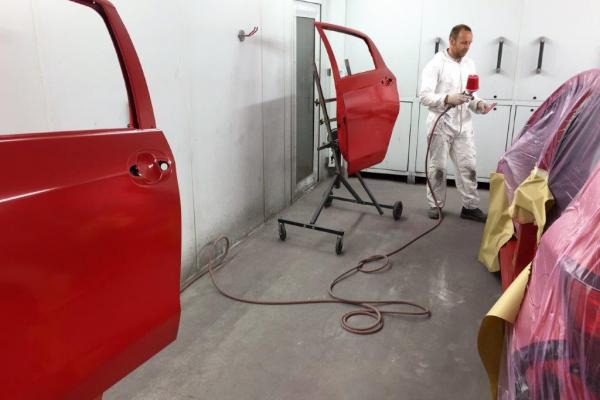 Stone chips
Stone chips occur on most vehicles – it's no-one's fault, they are an unavoidable problem. Generally, they are picked up by day to day motorway and road driving, when small objects like stones and bits of tarmac impact your vehicle.
They're not major damage but they do ruin the aesthetics of your car or van. We advise that you act upon stone chip damage quite quickly as a small chip will result in corrosion later on if not treated. We can touch up stone chips across your whole vehicle in no time at all.
Paint Scrapes
Whether it's vandal scratches, a run in with a shopping trolley, or lighter accidental scratches.  Autospray Solutions repair large and small vehicle scratches and we can do this from your home or workplace or from our premises in Aylesford, with the job completed within one day. Our repairers are fully qualified and present many years of experience within the industry therefore you can be assured that all repairs are carried out using the latest methods and to the highest standards.
Dull or flaking lacqer
If some of your car panels have changed colour due to sunlight or started to flake from a bad repair etc, We can restore the paintwork back to its show room finish giving it a new lease of life.
Resprays/Colour-coding
We are now offering full resprays and colour coding from our new workshop in Aylesford
What Our Customers Thought