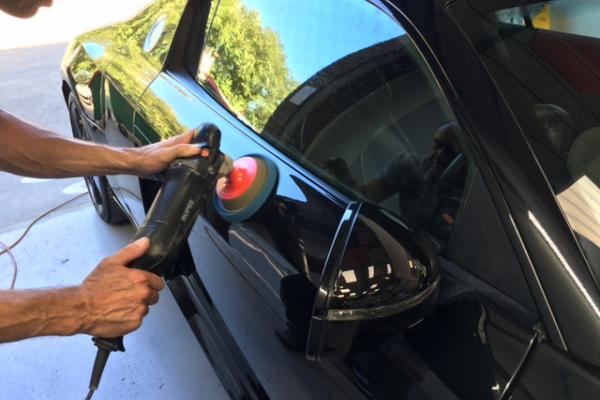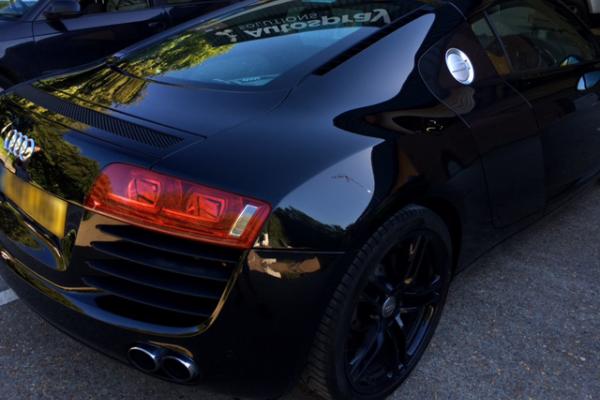 Paint Detailing
Keeping your car in pristine condition is the best way to preserve your investment. One of the best ways to maintain your cars paintwork to an immaculate level is to have it detailed. We start with a clean car, then clay bar all the paint work to remove any dirt stuck in the micro scratches. We follow this with a machine polish to remove the swirl marks and enhance the gloss by burnishing the finish. Our machine polishing is capable of fast correction but also capable of very high clarity, sharp and deep finishes. Our polishing service is an intensive procedure which involves removing imperfections and defects such as microscopic swirl marks, fine scratches, etchings, holograms and oxidation from your vehicles paintwork by re-levelling the paintwork.  The next stage is to soft mop with a soft waffle pad to remove any holograms. Then we finish off with a good wax or A Glaze solvent sealer which prevents any dirt gripping the paintwork. The end result is equivalent to a showroom finish.  Why not book in and see for yourself? 
Superior to wax polishing
Machine polishing should not be confused with a general wax or T-cut, as unlike our service these products simply sit on top of your paintwork disguising imperfections until the vehicle is next washed. Any scratches that were covered by the wax will reappear so you have to regularly re-apply to keep your cars shine. Instead, the machine polishing process reduces the top coat of lacquer revealing a new unmarked surface in the paint and then restores the paintwork to a level that is in some cases better condition than the day your vehicle left the factory. Following the machine polishing process, the clarity to the paintwork will be restored and you will notice that the colour of your vehicle will be greatly enhanced with a high level of shine.
Pre-sale machine polish
If you're thinking of selling your car or just want to bring it back to its former glory, we can machine polish the whole vehicle and touch in and seal all the stone chips and scratches to make it look brand new again.
What Our Customers Thought